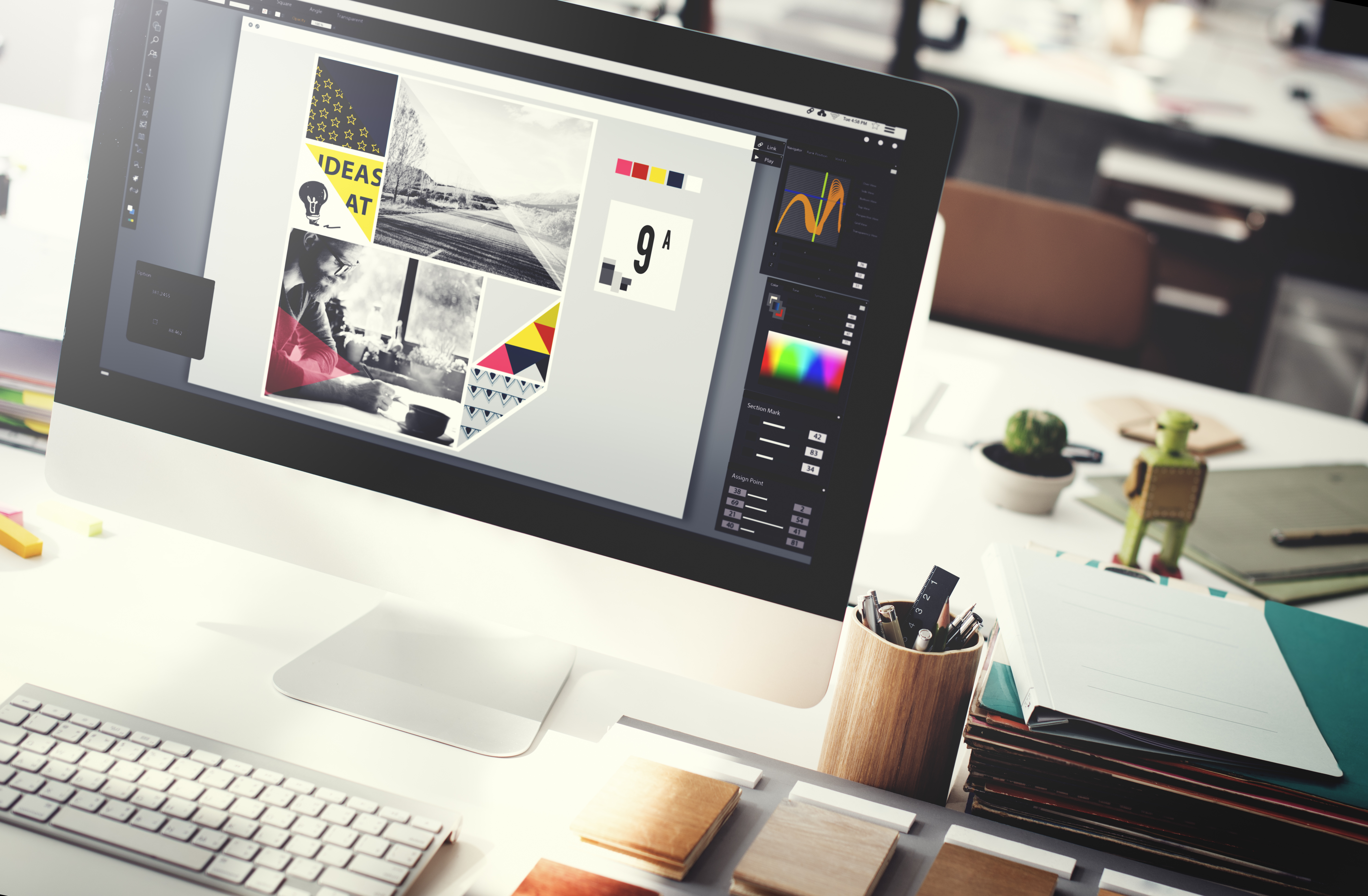 If creative teams are going to consistently meet their deliverables going forward, then they will have to reshape the way they work. In Screendragon's 'The State of Creative Operations in 2020', the top two challenges identified by creative workers were 'the increasing demand for creative work' and 'too much time spent on admin tasks'. The solution for the latter challenge will act as a reprieve for the former.
• Blog Index

• What is Automation in Creative Operations?
• Automation Tools for Creative Operations
• Improving ROI in Creative Operations
• Screendragon Creative Operations Management Software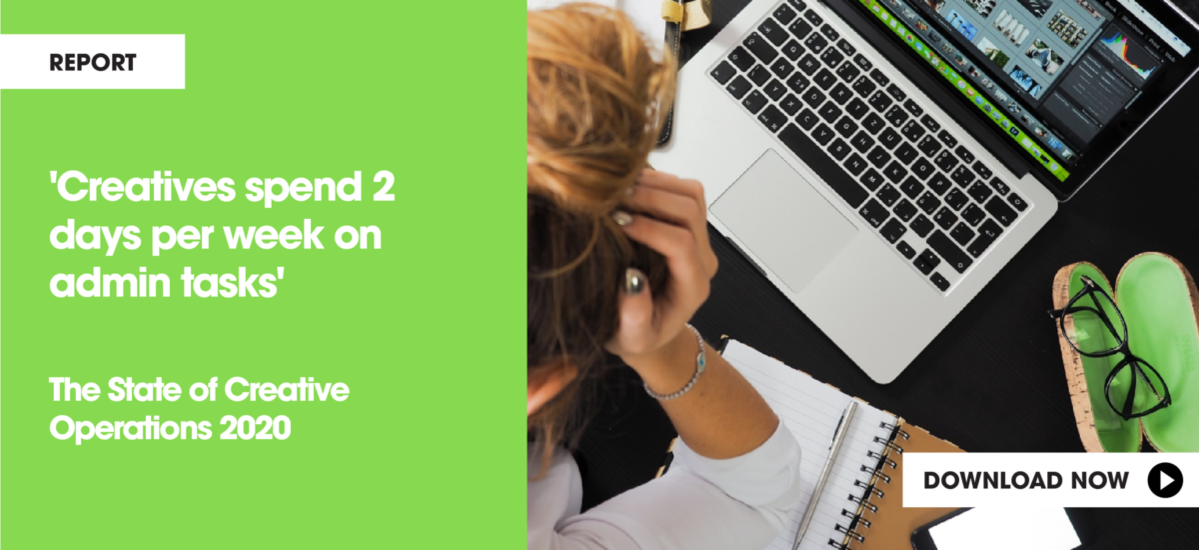 In Forrester's recent report 'The Agency Workforce 2023: Automation And AI Will Reshape Media And Creative Agencies' there is a statement that 'Smarter organizations will master intelligent creativity'. While this report is referring to the agency world it can be applied to creative teams across the spectrum. There is trepidation in the marketing world regarding automation and how it may interfere with their role in the workplace. Anxieties aren't helped by Forrester predicting that 11% of the agency workforce will be automated by 2023. Although some roles may be under threat, the inimitable spark of human creativity cannot be replaced by a robot nor can it be automated.
In this blog we will revisit the concept of 'creative automation' and see how it can help creatives and therefore should not be rejected or seen as a risk. Let's see how technology can give you a better handle on costs, predict problems before they arise, and empower your workforce rather than inhibit it.
• What is Automation in Creative Operations?
If creativity itself can't be automated, then what elements of the creative operation can? When you chart the cycle of a creative asset from beginning to end it tends to follow familiar lines. It usually begins with a brief from senior managers to develop brand campaign content to support a new or existing product or service driven by consumer and market strategic insights.
These requests often arrive via email with limited context and not enough detail to make it actionable. The onus then lies on the marketer or creative to translate the idea into a series of tasks and approvals across positions, departments, and locations. If the creative isn't experienced in briefing then they may leave gaps in the creative brief that aren't discovered until the end. They may also forget to loop in a manager or director due to uncertainty around who should be involved which can result in the awkward situation where a key stakeholder discovers a piece of content for the first time when they see it online. We all know how painful and time consuming it is to change a piece of content or a campaign after it had seemingly been completed so you need to ensure the right people are involved throughout the cycle.
Many elements of the above-mentioned process can be automated or digitized to speed things up and remove admin responsibilities from the creative. As one technology provider described it, automation in creative operations is ''Technology for scaling and automating certain aspects of the content lifecycle to enable high-volume content creation for high-volume demand.' A simpler explanation is that you can create more content without a consequent increase in work!
• Automation Tools for Creative Operations?
The terms 'automation' and 'creative operations' can be off putting for the artistic minds within the creative sector but it's all about making the job easier. Having the right tools means that creatives can focus on doing what they love and leave the boring stuff to the system.
Automation tools can break an unruly creative operation into a supply chain wherein each stage can be optimized and continually improved. This enables a creative team to boost efficiency by getting more done with less work, get better accountability with action points and owners, and deliver more consistency with approved assets and repurposed work.
• Creative Briefs
The first step in automating and systematizing the creative process is tackling the creative brief. Traditional briefing processes are often inconsistent and incomplete as different people took their own personal approach to the process. Creatives were left scratching their heads in how to define next steps while also trying to utilize their finest analysis skills to ensure they interpreted requests and objectives from managers and clients correctly.
Digital briefs ensure that all necessary information is captured at the first stage of the creative process which can shorten the delivery cycle as the creative project moves through its stages in a slick and pain-free manner. Some briefs even prompt users what to fill out which saves time and hassle for the project initiator and adds a layer of intelligence to the brief. Who doesn't want to spend less time spent inputting briefs and more time creating high-quality content?
In addition to the benefits for creatives, automation of briefs allows a stronger link up of client requirements to the creative output which results in happier clients and higher quality results!
• Automated Workflows
Once a creative brief has been completed then it should trigger a series of workflows which will eventually result in an approved and completed piece of content. If a manual approach is used instead of a systematic one, then this is the point where a creative would need to become a project manager. Managing people, timelines, quality control, and approval lines will be needed to ensure that a piece of content has followed the right lines of production. Smart workflows can avoid all this hassle and keep the ball rolling so creatives don't have to.
The State of Creative Operations in 2020 reported that it takes 2-3 rounds of revisions before final approval of creative assets. This means that creative projects are taking longer than they should as content gets stuck in bottlenecks while creatives wait for the stakeholders to locate and review the asset. A creative services management system will ensure that workflows are routed to the right people at the right time for review and approval and you will always have a clear audit trail of all workflow activities. Workflow dashboards and reporting will also enable you to discover how efficient your project workflow process is and subsequently scale up or scale down creative resources as needed. Workflows can also be used to avoid collaboration chaos and ensure that creative time isn't being eaten up with online chatter, email chains and confusing feedback cycles!
• Branded Templates
Creative budgets are being squeezed but yet creative teams are expected to continue to churn out content and campaigns at a rapid pace. Its very difficult to continuously meet timelines and satisfy clients when designers are being used to make minor changes to content. Templates empower non-designers to perform simple tasks within a safe approved framework. Consequently, creatives are not consumed with small simple artwork requests and can focus on the new round of inspiring creative campaigns!
Branded templates also enable creative teams to use content that was made previously to meet the demands of a current campaign. You can save time and effort by repurposing branded content and custom-built templates to create artwork for print or digital. As you are using content that has previously received approvals from legal, corporate and design stakeholders it can significantly speed up the delivery cycle!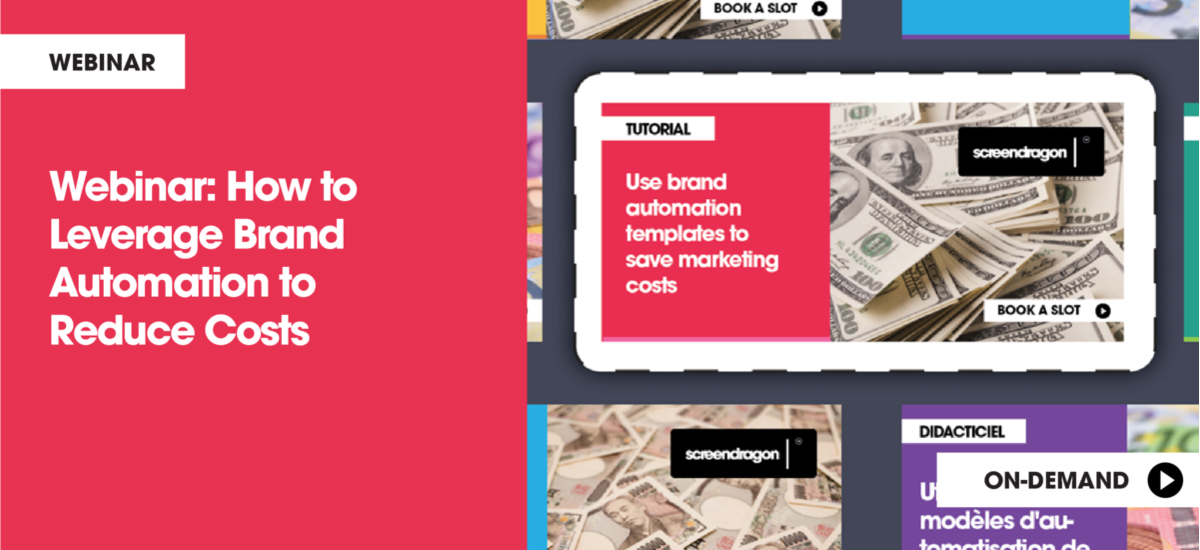 • Improving ROI in Creative Operations
All the benefits of creative operations management and workflow software previously mentioned contribute to a healthier business and a more profitable creative model. Here is a summary of the financial benefits attributed to automation in creative operations:
• Improved Customer Satisfaction
A client reaches out to the creative team or agency because they want a sprinkle of magic that a creative yearns to provide. Automating processes and workflows frees up headspace and time for a creative to produce higher quality outputs which can only result in a happier customer and client.
• Creative Workload Efficiency
Creative automation allows designers to swiftly execute their vision and then scale. As less time is needed to produce content and campaigns there is an opportunity to take on more clients and grow the business' bottom line
• Cost Savings
By saving time and resources your team can remove costs and get your product to market faster. Save time on briefings, production, reviews, and free up your agency and design spend for more effective and revenue generating creative activities!
• Employee Satisfaction
When you automate mundane work, you create space for creatives to focus on impactful ideas and doing what they do best. This is what keeps them enthused and excited.
• Transparency & Governance
Within an automated system, clients can request changes and adaptations to work without majorly hindering the creative lifecycle. Rapid feedback ensures that the creative project is always in line with the vision of the requestor. In addition, everyone has visibility on work in progress, feedback, and who needs to do what next.
• Screendragon Creative Operations Management Software
The State of Creative Operations in 2020 discovered that only 36% of those surveyed are using project management software to manage the creative process. This means that almost two thirds of the industry are not utilizing automation to their benefit and are missing the opportunity to gain an advantage over the competition. If you're among the 64% or unhappy with your current vendor then it's time to look at Screendragon.
Screendragon is a Creative Services Management Software that empowers smart workflows, better briefs, reduces rounds of revisions, controls time, and manages budgets. Screendragon has been leading the way in creative operations for over 15 years, driving efficiencies at some of the world's biggest brands and agencies like Kellogg's, Keurig Dr. Pepper, McCann World Group & TBWA. Check out our website to find out more about our creative automation capabilities!