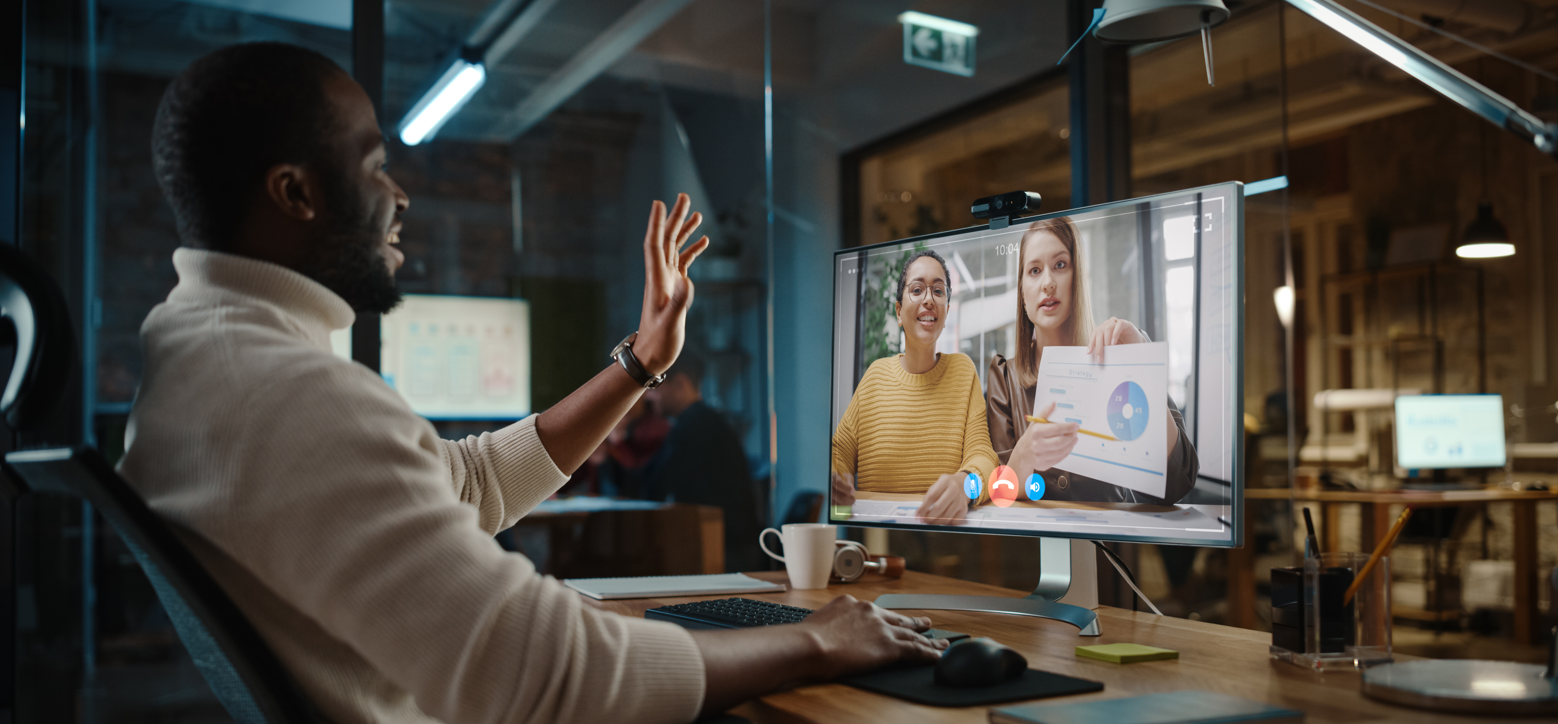 We have unofficially declared March as in-house agency month at Screendragon! Following on from a great presentation from Clive Sirkin to the In-house Agency Forum (IHAF), we are gearing up for the Association of National Advertisers (ANA) In-house Agency Conference this week.
This is Screendragon's third year exhibiting at the ANA's flagship event for in-house teams (Join the conversation at #ANAInHouse) and we're looking forward to hearing how brands are plotting a new course as we move into the post pandemic era. One item that is always on the agenda is cost management and the seemingly endless cycle of in-house teams being under the spotlight. In last week's session with the IHAF community, Clive Sirkin shared five strategic imperatives to help transform your in-house agency into a critical, sustainable capability that is essential to your company's competitive advantage. Clive is the Executive Chairman at Screendragon and has previously served as the Global CMO of Kimberly-Clark and Chief Growth Officer at the Kellogg Company. Here is a summary of Clive's tips for in-house teams in case you missed the presentation!
#1. Always connect to commercial outcomes
Sometimes in-house agencies can be viewed upon or treated as a separate entity to the overall business. This may be traced back to the notion of creativity being an ambiguous element of work that can't really be measured or managed. Alternatively, it could be due to the simple idea that an in-house agency is an independent and self-governing body therefore it follows different rules. While it's powerful and refreshing for an in-house agency to have its own identity, it should never get disconnected from the commercial outcomes of the business.
If in-house teams lose their way, then they're unable to fundamentally connect what they do to the business. If you end up in this scenario, you become independent to what everyone else is coming into work to do i.e., build the business. Make sure your #1 goal is always to build the business and you'll have taken a significant first step.
#2. Begin at the end
No matter where you are on your in-house agency journey, you have to ensure that your proposition is clear and provocative. To be able to do this, you need to articulate and plot your course to your fellow team members while also painting an exciting picture for your leadership team. If you don't have a clear picture of success, you will end up constantly chasing cost savings and being purely reactive to tactics and insights.
#3. Are you trying to be a better mousetrap?
It's normal for in-house agencies to feel like external agencies are the standard setters and therefore should be followed and copied. If you try and replicate an external agency, then you'll miss out on amazing opportunity to create something totally different. If you are given a clean slate, then take advantage and do something special as you have total control of the brand. Make it impossible to compare your team and an external agency due to the differentiating characteristics, processes, and values of your in-house agency. Don't sell yourselves short by setting out to be a better mousetrap!
#4. Make small your big
Whether your in-house agency comprises of 20 people or 2,000 you need to act small in relation to displaying agile qualities. In-house agencies can outgrow themselves quickly if the ability to respond quickly to internal and external challenges is reduced. One of the key advantages of in-house vs external is that you should be able to act quickly when change is needed as all, or at least the majority of, stakeholders and processes are under one roof.
If you're part of a small team, then you can design a lean function that punches above its weight because of its agility. For larger teams, keep thinking small regarding nimble and agile concepts. As Jack Welch, former Chairman of GE, once said "If the rate of change outside is faster than the rate of change inside, the end is near."
#5. Give gifts
Any business that uses the term 'agency', whether in-house or external, is a function that operates in the relationship business. While external agencies are acutely aware of the importance of agency/client relationships they are equally as important for in-house agencies.
If you are driving change then you're asking your colleagues and stakeholders to take a leap with you and the fastest way to build partnerships is by solving problems. Listen carefully to what's troubling your clients, find a solution for their problem, and see the power of giving gifts. You can build trust by showing up randomly and solving problems rather than waiting to be asked or only appearing when you need something back!
Getting your in-house agency team unstuck
If any of the challenges outlined in this article resonate, then it may be time to untangle some knots and liberate your in-house agency! In February 2022, Screendragon and Clive Sirkin launched the Unstuck podcast. Industry leaders from a variety of industries have joined Clive to give advice and share their experience of talent management and finding keys for unlocking human potential. Visit our Unstuck homepage to hear from agency and business veterans from companies such as Publicis, VLMY&R, BBH, Kimberly-Clark, and more!
In-house Agency Management Software
In-house agencies use Screendragon to streamline creative workflows & get-to-market faster. Screendragon is a Creative Services Management Software that empowers automated workflows, smart briefs, reduces rounds of revisions, controls time, and manages budgets. Screendragon has been leading the way in creative operations for over 15 years, driving efficiencies at some of the world's biggest brands and agencies like Kellogg's, Keurig Dr. Pepper, Colgate-Palmolive / RedFuse, and more. Schedule a 30-minute demo of our in-house agency solution by visiting our website below.